Start with Search Engine Optimization in Mind
The process of starting your own website can be fraught with stress. Especially for those who will be relying on their website as a key cog in their marketing scheme. The proper positioning of your site so that it can be easily found on a variety of search engines is important to long term success.  This practice is known as search engine optimization (SEO).
In most instances, SEO enables your site to achieve a higher ranking on search engines, which allows you to convert more leads than you would have otherwise. It also causes a significant increase in unique daily, weekly and monthly visitors.
SEO is Critical to a Proper Marketing Plan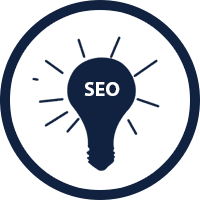 No marketing plan is complete without search engine optimization. Having the ability to target a specific audience and speak to them directly is one of the many benefits involved with this practice. Every relevant search method is covered. Whether a person is searching for articles, images or video, search engine optimization puts your site into their line of vision.
With so many websites competing for consumer eyeballs, optimizing your website for the search engines is a great way to stand out from the crowd. In a world where a vast amount of companies and businesses are selling similar products, being the first website that the consumer visits can mean everything to your bottom line.
It sounds unfair, but it is a fact of life and of business. Being first is everything. Second place is the first loser and if you do not get a jump on your competitors, you will be left to play catch up. Unless your marketing plan incorporates tried and true search engine optimization tactics, then the remainder of the hard work you've put in will all be for naught.
People Have to Find Your Website – SEO Accomplishes That
When it comes to your marketing plan, SEO is the straw that stirs the drink. It is the glue that holds the rest of your marketing plan together and enables you to operate on solid footing. After all, how will you be able to sell your goods and services to customers who are unable to find your site?
The answer is simple: you can't. In order to get the most out of your marketing plan and reap all of the benefits available to your business or company, you must place your product in front of as many eyeballs as humanly possible. The best marketing plan in the world is essentially meaningless unless you've done the legwork and optimized your search engine ranking.
Developing leads, then converting them is the way it's done in the modern business world. With a properly optimized website, you are able to increase your number of leads, which in turn will increase your number of conversions. By making search engine optimization an integral part of your marketing plan, you can begin to enjoy a much higher conversion rate.