There are thousands of website design firms in this country, and a select handful that specialize in the jewelry industry.  We are able to perform search engine optimization services for all of these sites.
Here is an example of the SEO success that we've had with a website that was designed by Punchmark.
SEO for Punchmark Website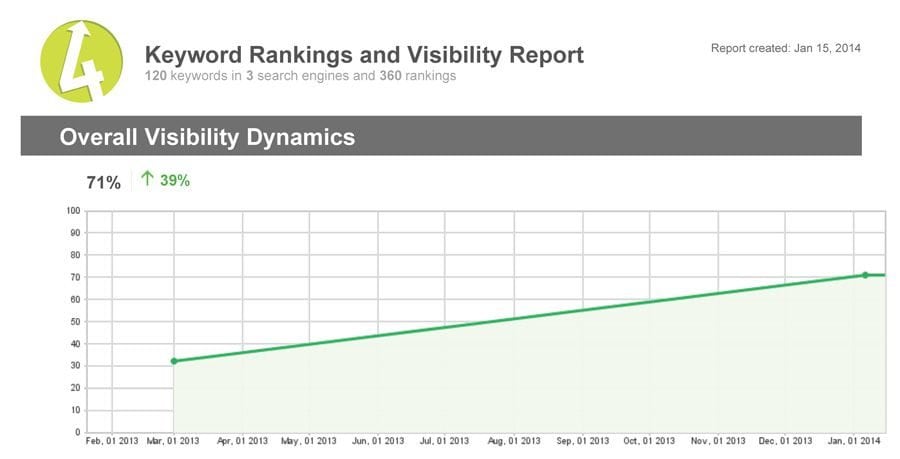 In the image above, you can see that with the 'out of the box' Punchmark website, they did not have a very strong Internet search engine presence (they were at 42%).  After we worked with them to optimize their website, their presence in the search engines nearly doubled to 71% (this was across a wide range of keywords).  The image below shows how successful our SEO services were for specific rank factors.
The image above shows how many search terms we were able to get into the various rankings.  This report is for 102 keyword phrases across 3 search engines (Google, Yahoo!, and Bing).  That is why you see "306 rankings" (102 x 3 = 306).
Note that ALL of the 306 keywords went up!
We obtained top 10 rankings for 82% of the search terms and got over half of the terms into the top 3 positions!
If you interested in having us provide you with a FREE, no-obligation ranking report to show how you rank in your local area, please complete the quick form below.
Free Website Analysis
[contact-form-7 id="283″ title="Free Consultation"]