Lots of companies can talk about how their websites are optimized for Google search.  We show you the proof!
We recently launched a new, Google-optimized website for one of our jewelry clients.  Prior to the launch, they only had 8 phrases that ranked in the top 100 in Google's search results, and only 4 of them were in the top 10.
We created a new jewelry website for them that is optimized for Google search.
The site went live on Thursday and everything was re-indexed in Google's database on Saturday.  As soon as it re-indexed, their search rankings skyrocketed!  They instantly had 15 terms that ranked #1 in Google and 24 terms in the top 10.
The images below show the rank that they had on June 8 (before the new site was indexed by Google) and again on June 9 (after the site was indexed by Google).  You can see that this sampling of phrases jumped from as low as 96th to #1 in Google.
Website Ranks Before New Site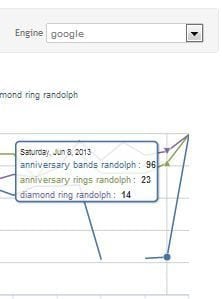 #1 Google Ranks After Launch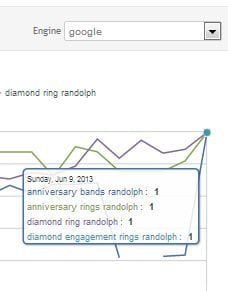 In many of the cases, the site is not only ranking #1 in Google, but in the #2, #3, and #4 positions, too!  The image below shows the rankings that they have achieved.  The number in black is the current rank in Google.  The number in green is the number of positions that they have jumped in the past week (due to the new website launch).  The numbers in the dark bar under a keyword or keyword phrase show the other positions they take for that phrase (only one was selected as an example).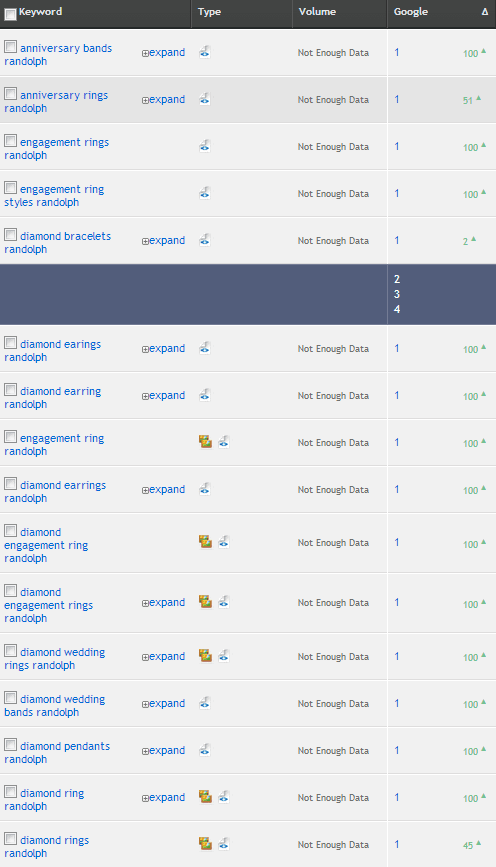 Please contact us if you are interested in a FREE search ranking and/or website analysis.