Google's ban on advertising tobacco products, which includes vaping, on their search engines does not preclude using their search engines to rank high on and utilize local vape shop SEO . Google search engines carry information about anything we need; writing content and selecting keywords for that content will automatically pick through Google's logarithms and be displayed on the search pages of prospective customers.
This is an advantage we can use to bring your vape business to the public eye by picking the right keywords, optimizing the business—in this instance, the shop—and ensuring that it bounces on the first search page if our local vape shop SEO tools is efficient.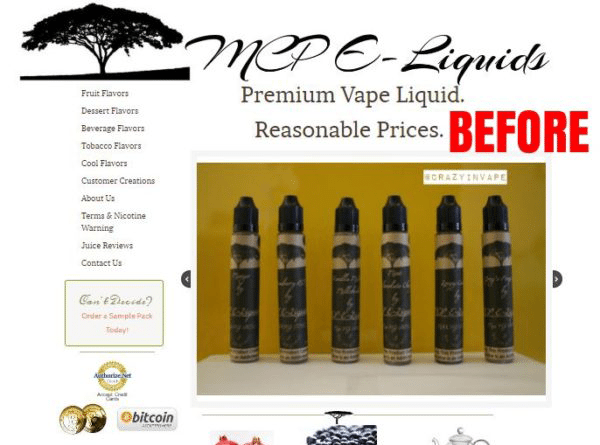 If your knowledge of online marketing is a bit less thorough than your knowledge of atomizers and e-liquids, perhaps we should start with a basic overview of the algorithmic enigma that is SEO. The letters stand for Search Engine Optimization, and it entails all of the process, strategies and theories for achieving prominent search engine rankings. It is the cornerstone of online marketing, and without it you might as well be just another seedy smoke shop operating between a massage parlor and a tattoo parlor.
Far too many well-meaning businesses make the assumption that any SEO company will suffice. This couldn't be further from the truth. If the SEO company doesn't understand your industry, your entire campaign will operate at a deficit. For instance, let's say that you choose the first SEO firm that comes along.
Since vaping and e-liquid businesses are so unique, you need to find an SEO company that knows the ins and the outs of the vaping world. Typical SEO agencies spread their expertise thin across many industries. The last thing you want to spend your monthly marketing budget on is training your SEO company in the nuances, terminology, and facts about the vaping/e-juice market.
We have worked with a variety of leading e-cig companies, and many of our team members are vapers themselves. We understand the technology, the assembly, the parts, the brands, the flavors, and the users. Most importantly, we understand how to build highly effective SEO campaigns around these products. We have done it before, and we would love the opportunity to do it for your vape shops seo near me..
How to best find and use the right keywords for your vape shop
Understand short vs. long-tail keywords
Know your resources
Write for consumers
Compare to the competition
Test keywords everywhere
Take your vape marketing to higher levels
We plan our local vape shop SEO is efficient using brainstorming sessions with all concerned and picking the possible keywords we will include in the content. This approach has definitely brought us very good results. We have also deviated some what from the passive vape shop marketing that some of our clients are practicing. We have infused a better and more aggressive style of digital marketing incorporating Keap Max Classic (formerly Infusionsoft by Keap) systems for better marketing techniques and targeted CRM practices.
The seo for vape shops that we undertake for our clients has created success stories that have given us the impetus to reach for the skies and perform even better due to the experience we have gained. Our expertise is much sought after, especially for seo for vape shops, and we have provided more help in web design and web development, too.
We would be happy to deliver a complete turnkey endeavor that will create better results instead of commissioning different entities to do different jobs; that could result in nothing but too many cooks spoiling the soup. We deliver local vape shop SEO near to our respected and discerning clients, all wrapped up with success; that is what we are good at.
View here to know in detail about Google Seo For Vape Shops.
Related Tags;
Drive traffic to vape shop, Advertise Vape On Social Media,SEO Marketing For Vape Shops,Vape SEOCompany,SEM Consulting For Vaping Shops