My company, 4SpotMarketing.com, and I are a successful jewelry store web developer with years of experience. We have helped many jewelers like you achieve optimum benefits with profitable results.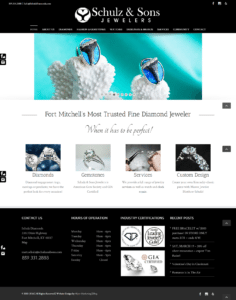 Our purview does not stop at your website doorway, as we go the extra yard to ensure that every endeavor you need to accumulate and reap the desired results is included in our objectives.
A professional jewelry store web developer cannot and should not restrict his activities to developing the website and then taking a seat and relaxing.
He should meet the auxiliary requirements that ensure the website he developed stands the test of time on the Google search engine.
To achieve that, a professional will collate every bit of the complete marketing umbrella and ensure that the website has a good chance of being picked up on a search by a prospective customer.
To receive a high Search Engine Optimization (SEO) ranking, the jewelry store web developer, if it is my team, will pick the right keywords and keep an aggressive profile to ensure appropriate SEO rankings at all times.
SEO is not a flash in the pan; it is a continuous process and there is none who do it better than 4SpotMarketing.com, the company with a head start among many others as a jewelry store web developer.
Inputs by 4SpotMarketing.com
I have always striven to give our best to our discerning clientele. To that end, we have taken a new look at jewelry store marketing and given it a complete revamp, creating better results.
Likewise, the age-old system of jewelry store advertising has been overhauled and a new dimension brought into it, giving the complete exercise a tremendous boost with the versatile Keap Max Classic (formerly Infusionsoft by Keap) system that combines your complete marketing and CRM energies.
My team at 4SpotMarketing.com and I, as a jewelry store web developer, will provide you with a very comprehensive plan to ensure that the A-Z requirements of your website are covered efficiently.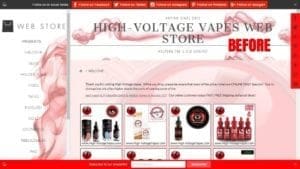 We as your jewelry store web developer will endeavor to ensure that you are always at a high SEO ranking, giving you the required boost to fare well on the Google search engines regularly and sustain it as long as possible.
A high SEO ranking is the important criterion, as it assures optimum exposure on the Google search engine when you want to be seen by your potential customer, wherever he may be. As an efficient jewelry store web developer, we need to assure that end result.
We have always striven to be more than just a jewelry store web developer when we work with reputed jewelers like you. Hence, we make an extra effort to ensure that all avenues are covered to provide optimum benefits for our discerning clientele.
I have wide experience as a jewelry store web developer and so does my team at 4Spotmarketing.com as we together count many years of serving this field with success.
If you are searching for a reputed and experienced jewelry store web developer, you should be calling us.
Have a peek at this site to find out more information about SEO For Jewelry Stores
Our more related services are:
Jewelry Store Web Design , Jewelry Store Website Builder , Jewelry Store Web Designer , Jewelry Store Web Development , Google SEO For Jewelry Stores, SEO Services For Jewelry Stores, SEO Company For Jewelry Stores, Search Engine Marketing For Jewelry Stores