4Spot Marketing offers customers a comprehensive WordPress site maintenance package at a very competitive price.  Our traditional WordPress maintenance program inlcuded:
Complete backup of the entire site
Regular back-ups of the database
Regular optimization of the database
Updates of all WordPress core files
Updates of all plugins
Up to 1 hour of personalized tech support each month
We are now making that package even more robust by including the following services at no additional charge:
Enhanced WordPress security
Inclusion in a Content Delivery Network (CDN) – to increase site speed
Inclusion of 40 professional "How To" WordPress videos.
We have just completed the roll-out of the WordPress videos.  These videos are available in the admin section of the website (screenshot below).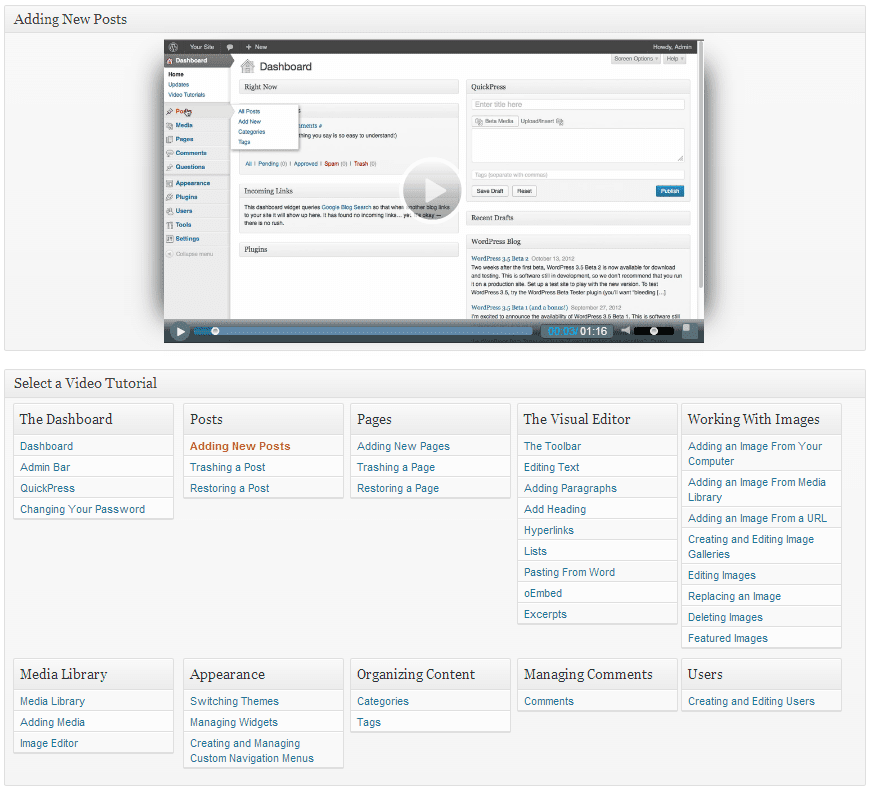 You can view a sample of these professional videos here:

If you have a WordPress site and would like to have a professional team managing your site and making sure that it is backed up and secure, please contact us and we can start today!