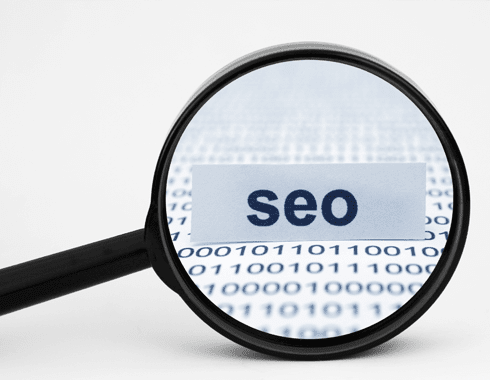 The current year has brought a completely new group of advances in the way businesses are marketing their services and products. Marketers have been using SEO much more frequently work on improving their Google rankings. With more than 12 billion internet searches per month, SEO is vital for getting visibility, driving traffic and drawing awareness to your brand. After all, there is no point in creating quality content if it is not being seen by your target audience when they search the web. Marketing professionals have come to realize the value of SEO, creating their content based on customer interest and formatting for better results on mobile devices.
SEO is the process of driving traffic from both paid and organic sources to rank at the top, or very close to it, on the search engine result pages. Albeit, it is normal that SEO rankings will continually change, but making certain that you have constructed your site in the proper way and are constantly adding quality content will help drive a constant flow of traffic to your pages.
Speed is now affecting your ranking more than ever.
Google is currently expecting a web page to load in 3 seconds or less. To make sure your site is up to par you will need to take Google's speed test. This will let you know if your pages are loading at optimal speed or if you will need to fix some things. There are a few tricks to speeding things up, like removing unnecessary plugins, sizing images before uploading them, enabling browser caching and reducing response time.
SERP features are continually evolving.
SERP (search engine results page) cutting edge features are distracting searchers' attention and robbing clicks from organic listings. It is becoming crucial that you keep track of your rankings from within these features. You must also closely monitor the features that pop up from your keywords and are possibly taking your traffic. There are tools you can implement to do this tracking for you. The Google SERP Features section breaks down those features that are triggered by your keyword usage. Additionally, you can use the SERP Analysis tab to measure the changes of SERP features daily.
Voice search remains pertinent.
If you are still on the fence about voice search, you need to seriously reconsider. These days, people are always looking for the most convenient features that will make their lives easier. Not to mention, it's safer when doing activities like driving and multitasking. This is especially helpful with the new laws cracking down on drivers who are caught texting while driving. It has become such a huge part of mobile device usage that it is starting to replace typing keywords to search the web. Just about all mobile devices on the market are now equipped with voice search functions. All the major tech companies, including Google and Apple, have their own version voice responsive assistants.
Quality content is a must.
The importance of good quality content cannot be stressed enough. So many marketers make the mistake of writing their content first and then cramming it with keywords and links at the end and consider this SEO. In reality, comprehensive content should be created from well-researched keywords and sources. Your articles must have the ability to keep your readers engaged. Quality content can be described with adjectives like entertaining, inspiring, trustworthy, relevant, educational and coherent.
SEO content should always:
be shareable
speak to the audience
better than SERP competition
broken down in a way that is easy to read
contain strong titles and subheadings
Unlinked backlinks are on the rise.
Yes, you read that correctly. For ages, backlinks have been at the center of optimizing websites. New things are on the horizon with SEO, and mentions without links are starting to carry equal weight. Search engines are beginning to correlate mentions with certain brands, using them to verify a site's authority.
With more than 200 components to Google's intricate algorithm, SEO is a complex job. It's not how much knowledge you need on the subject that makes it so challenging, it's the always shifting rules of the game.
As search engines strive to refine the standard of search results, some ranking components will shift, disappear and then pop up out of nowhere.