‍In the beginning, software was an expensive luxury. But with time, the ever-increasing demand for software created a niche market for programmers. Businesses began spending money on software to automate business processes, streamline workflows, and cut operating costs. 
With the rise of low-code tools in different industries like agriculture, retail, and manufacturing, businesses now have access to affordable software tools that are simple enough for non-coders to use and complex enough to be used throughout an organization. Read on to know more about how these low-code tools have impacted different industries.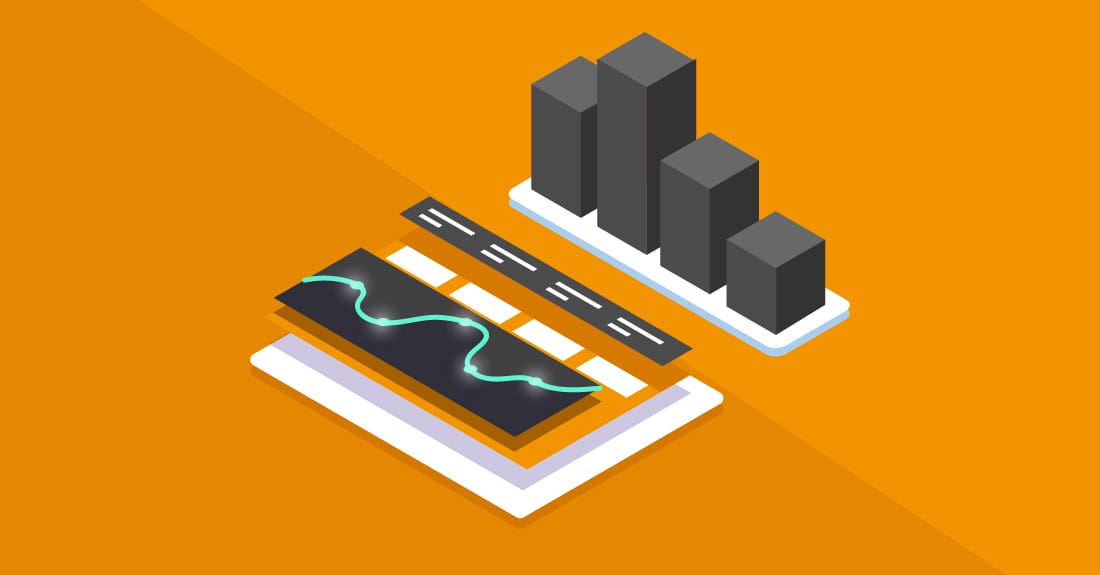 The Rise of Low Code Automation Tools
The world of software has evolved significantly over the last decade as low code tools have become more accessible to businesses of all sizes. This has led to a boost in the demand for low code software tools and has made them an affordable choice for many companies. 
Low code automation tools have become increasingly popular as they have found applications in various industries. Low code software has been around for a while, but the boom in popularity of low code software has taken place in recent years. The drop in the cost of equipment and rise in the demand for automation has led to an increase in the demand for low code software. 
Low code software tools are also considered to be more user-friendly. The simplicity of these tools along with the rise in demand for low code software tools has led to a surge in their use in several industries.
Low Code Automation Tools Statistics 2022
By 2022, low code automation tools will have accounted for a staggering 30% of the overall software investment. With a growing number of organizations putting their investments in automation, low code automation will become a key driver of growth in the software market.
Low-code automation has made significant progress in recent years, primarily due to the advent of low code platforms. Low code platforms such as Appery.io, Sprout, and Code anywhere have been instrumental in the success of low code automation tools. Furthermore, the trend of bringing low code tools and low code platforms together is expected to continue to grow over the next few years.
Impact of Low Code Automation Tools
Agriculture
Agriculture is the process of the cultivation of products like fruits, vegetables, and food grains. We now find that automation and minimal use of low-code tools are helping farmers get more out of their produce. Quick and easy software has paved the way for farmers to grow more with less. 
The rise of low-code tools in agriculture is primarily because of their use as farming inventory management tools. Agro-Informatics, Inc., a low code tool, is one of the best farming inventory control software available in the market. With Agro-Informatica, farmers can keep track of the produce from the field to the pantry and make informed decisions. 
This smart software can also be used for managing food production, including scheduling, quality control, and inventory management. It also provides valuable insights into market analysis and risk management.
Retail
With the advent of e-commerce, retailers have moved away from traditional brick-and-mortar stores, opening hundreds of online stores. To run a successful e-commerce business, retailers are making use of low code tools for different tasks including order fulfillment, inventory management, and CRM. With the help of low-code tools, retailers can automate and decrease their costs of business. 
The rise of low code tools in retail is primarily because of their low price, ease of use, and scalability. Customers can now access their favorite online stores with a range of online shopping carts and order fulfillment options available online. These tools are accessible across all internet-enabled devices and offer full customer support.
Healthcare
Low-code tools are being used to streamline and automate processes in the healthcare sector. Expense management and patient engagement are two key areas that are getting attention with the rise of low-code tools in healthcare. With low code tools, hospitals can now manage their expenses better, decrease costs, and improve patient engagement. 
Health management software is one such example. It helps manage health records and improve engagement. Using low code tools, hospitals can automate their processes and improve their efficiency. In addition, health management software can also be used for medical research and analysis. Healthcare organizations can make use of this software to improve patient engagement, cut costs, and increase revenue.
Education
With the increase in the number of students, schools have also started looking for low-code tools for better student management and education. With the help of low-code tools, schools can now manage their student's education records, track their attendance and performance, and create actionable reports. 
The low code tool Bloomz is one of the best education management software that helps schools, colleges, and universities to manage students' attendance, and grades, and report any misconduct. The software has been designed in such a way that it is user-friendly and easy to use. It also helps schools to boost revenue through online fundraising.
Banking
Low-code tools have been finding their way into the banking market because of their low cost and ease of use. Online banking has become a common practice in the modern era, and low-code tools are enabling customers to avail of this service even from remote locations. With the help of low-code tools, financial institutions can now offer a wide range of services to their customers from remote locations. 
Online bill payment is one such service that can be offered by low-code tools. Using low-code tools, people can now make bill payments, track their loans, and also transfer money to other accounts. This can be done through mobile applications, Web-based portals, and software-as-a-service models.
Insurance
With the rise of low-code tools in the insurance sector, individuals are now able to access insurance services online. Part of this trend is the rise of online insurance products. Using low code tools, consumers can now access the best online insurance products, including health, travel, home, vehicle, and accidental coverage. 
Health insurance is one such area where low-code tools are being used. With the help of low-code tools, people can now make informed decisions about health care and avail of health insurance services.
Manufacturing
Manufacturing has always been an important sector of the economy. Automation and the rise of low-code tools have now made it even more efficient. The low-code solution Zapier is one of the best low-code tools for manufacturing. It provides the best quality control and management of inventories. It also keeps track of fuel consumption and maintenance. The powerful features of this low-code solution include advanced traceability, production planning, and real-time tracking.
Getting Started with Low Code Automation Tools
Low-code tools can be used to create web applications and mobile apps. When it comes to creating a low-code application, developers often struggle with the low level of abstraction and the strict syntax of the language. This can pose a challenge for developers who are new to the low-code platform and those who are working on more complex projects. 
A low-code platform like Appery.io can be used to build low-code apps. Once an app is built using low code, it can be used to run various business processes. The features that are available in low-code apps include CRUD (Create, Read, Update, Delete) and API (Application Programming Interface).
The Future of Low Code Automation Tools
With the use of low code tools, companies can save on development and operational costs by cutting out the need for human intervention in daily business operations. Furthermore, businesses can automate processes that are prone to human error, increase output quality, and achieve greater efficiency and accuracy in the workplace. 
The use of low code automation tools has led to a significant reduction in the number of manual operations in businesses. The automation that is present in low-code tools has also led to an improvement in the efficiency of workflows. Businesses can also use low-code tools for predictive analytics, machine learning, and IoT, which can help them take control of their operations and achieve greater productivity. 
Low-code tools are a smart choice for companies that want to make their operations more efficient and produce high-quality goods and services. Low-code automation platforms can be used to create apps and automate various business processes such as creating products, scheduling production, and collecting data.
Conclusion
Automation and low-code tools have made the world of business more efficient. The use of emerging technologies such as cloud, automation, and low-code tools has helped businesses cut costs and increase revenues. Low code tools are easy to use and can be implemented across an organization without much difficulty. 
These tools can be used in different industries, and they serve many purposes. If you want to start automating your business processes with low-code tools, you can do so with the help of these industry analyses.
Articles You Might Want To Read:
The Role of Low Code Automation on Different Industries
How to Get Started With a Low-Code Automation Software?