Given the flood of new software that's come out in recent years, it can be difficult to know where to begin. When you look at marketing automation technology as a whole, it can feel as though every single piece of it is a must-have for today's businesses. 
This is because marketing automation software has evolved at an astonishing pace over the past few years. Marketing automation software is still in its infancy and will only continue to improve in the coming years. 
However, there are plenty of marketing automation implementation examples that we can take away with us now. Let's explore six examples of modern marketing automation implementation that prove it: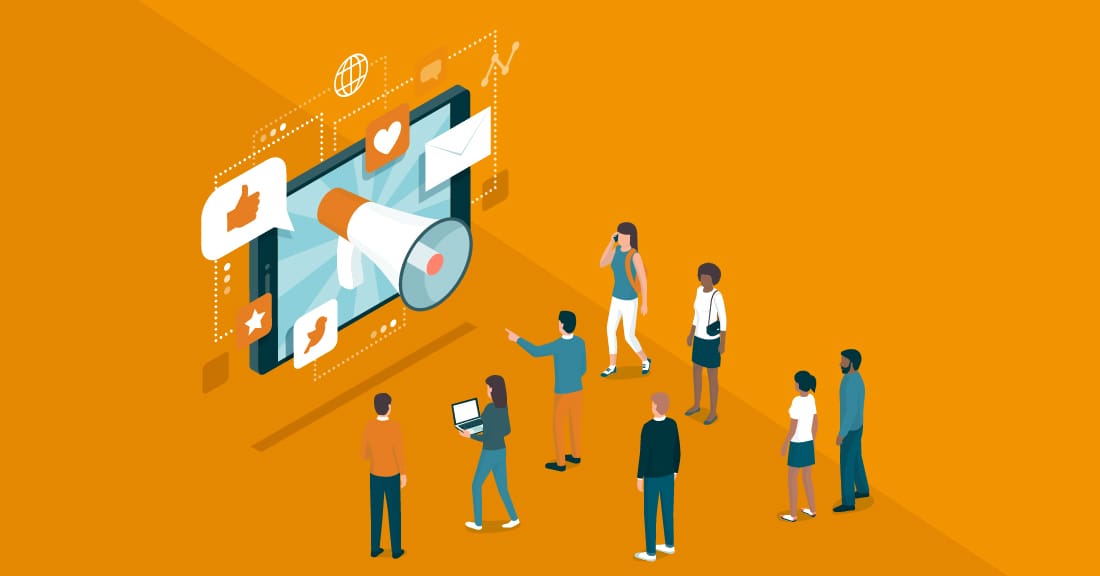 Welcome Emails
Welcome emails are a great way to get your brand's message across to your potential customers. Welcome emails can be used to create an emotional connection with your customers. They can also be used to reinforce a company culture that values continuous learning. 
You can use welcome emails to explain the company culture and what you do. You can also include information about your products or services and request customer feedback. 
If you've got a subscription email list, you can also use welcome emails to let your customers know they're on the right track with your brand, and that they're not bad buyers yet.
Gated Content
Gated content is content that is restricted to certain audiences or devices. This content can be included in an email marketing campaign to direct customers to a specific page or app where they can access the content. Gated content is great when you want to tell a story that only your customers will be able to experience.
Social Media Automation
Social media automation is a broad term that refers to tools that allow you to create content and interact with your followers in real-time. Social media can be a great way to interact with customers, but it's important to understand how the social media platform works and how to use the tools in your campaign to its full potential. 
By creating engaging social media content and following the platform's recommended social media "robots," you can grow your followers organically, without any effort on your part.
Win-back Programs
These are programs that are designed to automatically restart campaigns that have recently concluded. Most notably, these programs can be set to automatically restart your most-audited campaigns, allowing you to quickly identify the reasons for poor performance and take corrective action. 
Not only do these programs ensure that your most profitable campaign campaigns are brought back to life, but they can also help you understand what caused these campaigns to lose money and give you useful feedback on why your current strategies aren't working.
Lead Magnets
Similar to win-back programs, lead magnets are also a type of marketing automation implementation that was relatively new when Google bought Waze. You may have heard of these programs before, as they're used to help grow your email list.
With lead magnets, you simply create a list of people you want to sell to and then send them a gift. These gifts can vary from free ebooks to free content to free guides and more. Once they've been given a gift, they can choose to continue to receive emails from you or they can opt-out of receiving emails from you and their list. Every once in a while, you may want to run a campaign like this. 
For example, you might want to send gifts to your list every so often to keep them engaged with your email subscription list. This type of program is great for growth companies as it gives them an easy way to invite new customers to try out their products.
Interactive Advertising
Advertising that is engaging, interesting, and informative is known as interactive advertising. You can boost your chances of success with interactive ads by including a call to action within the ad. 
When a viewer clicks on an interactive ad, they're taken to a page where they can leave their feedback or start a discussion with other viewers. This provides the business with a great opportunity to engage with its customers and receive their thoughts.
Customer Onboarding
Customer onboarding is key to success in the business world. It's about creating an environment for your customers to feel comfortable, and be able to start your journey with your brand. When a customer first visits your website, there's a lot that goes on behind the scenes to support them. 
You might have set up your email opt-in form, created a welcome email to welcome your new customers, set up your telephone contact number, or perhaps even set up a home delivery service to send your customers a free sample.
In-App Purchasing Automation
In-app purchasing (IAP) is when you purchase goods or services in an app (like in Apple's App Store or Google Play) but the cost is displayed on the app itself and not on your website. IAP is great for providing a seamless buying experience for your customers. 
By using IAP, you can offer your customers a "free" trial version of your product, but then, in line with Apple's guidelines, charge a fee when they decide to buy your product. You can also include in-app purchase links on your website or in an email marketing campaign to direct customers to your in-app purchasing page or Google Shopping results to find your product.
Data-driven Marketing
Data-driven marketing is when you collect and analyze data from your customers to determine their buying behaviors, needs, and triggers. Once you have this information, you can create content and offers that directly respond to these triggers. There are many ways to go about this. 
You can collect data about your website's traffic, the products and services your customers love, and their shopping behaviors. You can also collect data about your online marketing efforts, like the number of clicks, the sites they came from, and the search terms they used. 
Once you have this data, you can use it to your advantage by creating content and offers that are tailored to the customer and his or her needs. You can even create contests or giveaways to engage and reward your customers.
Online Channel Marketing Automation
Online marketing is a great way to reach your customers who are farther away from you. This is especially true for smaller businesses that do not have the budget for large-scale email marketing campaigns. 
By targeting these audiences with email campaigns, you can reach customers who may not have purchased from you before and convert them into customers for life. You can also include in-depth content about your products and services, and offer discounts or freebies in exchange for their feedback or reviews. 
You can even create a reviewing community where customers can give and receive honest feedback on various products and services.
Summary
Marketing automation software has come a long way in just a few years. From creating entirely new categories to automating email lists, the industry has seen a sea change in just that time. 
The more advanced your marketing automation software, the better your results will be. Marketing automation is a great way to create more personalized and effective ads. It also helps you collect more data about your customers, which can be used to create more engaging ads. 
Automate as much as possible, and specialize your automation to meet the needs of specific audiences. By using multiple tools and channels, you can maximize your reach and impact. With so much new software being added, it can be hard to know where to begin. Automating tasks can sound daunting, but luckily, there are plenty of software tools that make the process easier.
Articles You Might Want To Read:
Banking Operations Challenges Addressed By Automation
Business Process Automation in Banking Industry