If you're in the business of selling your products and services, then the sooner you get on board with marketing automation the better. Essentially, marketing automation is software that helps automate different functions within a company such as planning, tracking, reporting, and testing. It also can capture user information at different stages of a campaign to be able to measure its performance. 
This article is going to give you an overview of what it means, how it works, and how you can implement it into your company's digital marketing strategy.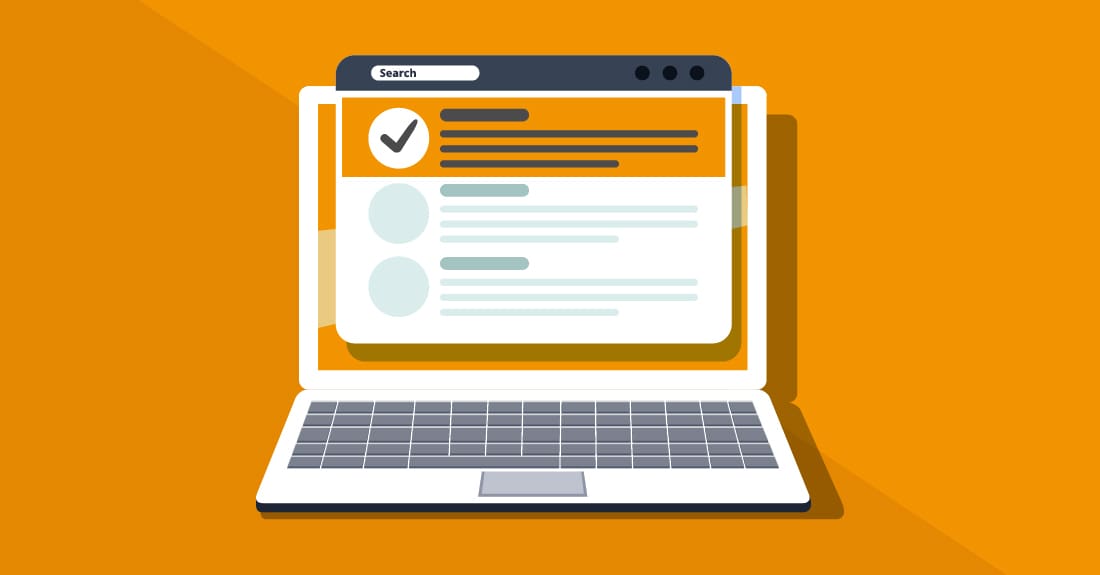 What is Marketing Automation?
Marketing automation is the use of software that allows companies to automate different functions within a company. It's particularly useful for B2B marketers due to the time-consuming nature of creating and executing marketing campaigns. Marketing automation allows marketers to create, track, and measure campaigns at scale. 
It allows businesses to create more effective campaigns by automating different functions related to content creation and distribution. It enables marketers to create more engaging content that drives more sales. 
As a result, marketing automation has become an essential part of digital marketing strategies.
What is Enterprise Marketing Automation?
Automation is the process of introducing a set of activities to a workflow so that they occur automatically. With marketing automation, you can now define recurring email sequences to be triggered based on certain events or actions that take place within your marketing and sales activities. 
For example, let's say you're an eCommerce company that sells men's neckties. Now, if you sell neckties in bulk, you could use marketing automation to send an email sequence to all your customers about the new bulk discount price just as the autumn season approaches and people start thinking about new suits. 
Automation allows your salespeople to spend more time working with customers, and less time writing emails. Instead of having to manually create an email sequence for each customer and each type of email, a marketing automation system can take that data, create the sequences automatically, and save your team's time.
Relationship Between Enterprise Marketing Automation and CRM
CRM stands for customer relationship management. Businesses use CRM software to collect and organize data about their customers, such as their names, address, phone number, and email address. 
A CRM system also allows businesses to easily track the communication between themselves and their customers, such as emails, phone calls, and address updates. Marketing automation doesn't replace CRM. Rather, it works alongside it, using CRM data to create email sequences, and then feeding them into your marketing emails. 
CRM is still the best way for businesses to collect data about their customers, especially for businesses that have many customers. Automation can help free up CRM staff to spend more time interacting with customers.
How Does Marketing Automation Work?
Let's say you want to send a bunch of emails to your followers and customers. As a marketer, you create the content, design the emails, and send them out. What happens next is that you get a bunch of emails back from customers that complain that the emails aren't relevant to them. This is because you didn't track the campaign and manage your customer expectations. 
You also didn't know what content was being received by customers. Marketing automation tracks every click and action that happens in your marketing campaigns. Once it captures this information, you can access it and manage customer expectations, create more effective content, and ultimately measure the outcomes of your campaigns.
Benefits of Marketing Automation
There are many benefits to implementing enterprise marketing automation. Some of the most significant ones are as follows. 
Automation Improves Productivity
Many marketers struggle to make the most of their time, but with automation, you can spend less time on marketing tasks and more time on your core business. 
Reduced Risk Of Marketing Mistakes 
Successful marketing campaigns are often the result of numerous mistakes. However, with automation, you can now avoid these mistakes, and focus on your core business instead. 
Reduced Cost of Operations 
Maintaining, training, and scaling marketing automation is an expensive undertaking. That's why many businesses choose to outsource the process. Fortunately, there are many marketing automation companies to choose from, such as Zapier, Maker, HubSpot, Marketo, etc. 
Improved Customer Experience 
When you automate marketing tasks, you can focus on what matters to your customers: service and product quality.
Drawbacks of Marketing Automation
On the other hand, marketing automation has a few negatives as well. First, it comes with its own set of risks as well. Let's discuss these in detail. 
Less Human Interaction 
You can't automate everything. You have to weigh human interaction with technology. So, if a customer has an issue or complaint, you have to address it the same way you'd address it if it was a human being. If you miss the mark, then it could harm your brand and relationship with your customers. 
Automation Risks 
If your marketing automation strategies aren't managed well, they can lead to false positives and negatives. It's also possible your automation technology might break down.
Things to Look for Before Choosing a Software
Before you choose software that can help you implement enterprise marketing automation, you'll want to ensure the following. 
Ease of Use
There are a lot of new features to learn, and you don't want to be frustrated by a complicated system. You want to find software that is easy to use and has minimal training requirements. 
Scalability 
Some marketing automation software is meant for one company size. Other systems can scale up and down depending on the size of your business. You want a system that can accommodate any growth you see in the future. 
Sales Cycle Automation
So far, we've discussed how automation can help improve your marketing and sales processes, but it can also help with your customer service and support processes. Some marketing automation software can help you automate the sales cycle, or the entire process of creating, sending, and tracking emails. 
This can be especially helpful for companies selling high-ticket products or services. Imagine, for example, if you sell high-end software or web services. Automation can help you more closely follow the process of creating content, setting up meetings, and reaching out to customers.
Customer Engagement
Automation can also help you improve customer engagement. Some marketing automation tools allow you to create engaging customer experiences, such as drip campaigns with content that is relevant to your business.
Coverage 
You want to make sure that your marketing automation system has all the functionality you need, and doesn't have any missing features. 
Pipeline Performance
Automation can also help you determine if your sales process is performing optimally. It can help you identify sales leads that are moving through your sales process, but are stuck or are close to committing to a purchase. It can also help you track leads that are inactive so that you can follow up more closely with those leads and re-engage them.
Pricing 
You want to be sure that the pricing for your system is fair. Many marketing automation systems have pricing that jumps from month to month. You want to make sure that you are getting the best deal overall.
How to Implement Marketing Automation?
The first thing you need to do is to identify your goals for your marketing automation strategy. Let's say your goal is to increase the number of signups for your product or increase the amount of paid subscriptions. So, now you need to define what the key metrics are that you want to track. Your KPIs can be any of the following. 
The number of leads that convert into customers. 

The amount of revenue that comes from each channel. 

The cost per acquisition (CPA). 

The number of customers that upgrade to a paid plan. 
Next, you need to define your assets and create a workflow. An asset is anything that you want to track in your marketing automation strategy. It can be a piece of content, an email, a landing page, etc. 
A workflow is a path that you want your assets to take from creation to delivery. It's a series of actions that you want your assets to go through. Once you've defined these two key aspects of your marketing automation strategy, then you can start building it. 
Let's say you have an email marketing campaign and you want to track which emails are opened and clicked on. The next thing you'd do is create a template for your emails. You'd use technology like HubSpot's HubFlow to create a template for your emails. You can then create a campaign and add your template to it.
Final Thoughts
Automation can help you improve your marketing and sales processes, as well as your customer service and support processes. It can also help you determine if your sales process is performing optimally, and identify sales leads and leads that are inactive.
Articles You Might Want To Read:
Key Benefits of Marketing Automation
7 Marketing Automation Tips You Should Know