SEO success is very important in your overall marketing plan. Google, Bing and other search engines bring your page to the attention of people that are searching for you! Making sure that you show up at the top of these search engines can be tricky, as they change their algorithms regularly and it effects how keywords are recognized. What works this week may not work next week.
Guaranteed SEO Success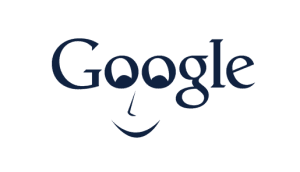 SEO success cannot be guaranteed because Google and other search engines have minds of their own. Any company that is offering you an SEO guarantee is selling you on something that is not possible, or they are choosing obscure phrases for which it is very easy to rank at the top (you are basically a big fish in a teeny, tiny pond). It is impossible to guarantee SEO success unless you are using a company that has insider information about Google and other search engines.
Our SEO Offerings
We actually have a 100% success rate in getting our clients to the top of Google; however, we still don't offer "guaranteed SEO success". We are acutely aware of how internet marketing works and offering you a guarantee that we ultimately do not control would not be ethical.
What we are about is offering you consistently winning SEO performance that is engaging and that will bring traffic to your site. You will be able to build on the success that we provide and utilize it to the maximum capacity.
Is it likely that you will achieve SEO success when working with us, yes. Do we advertise an SEO guarantee? No. We do not advertise an SEO guarantee because we want to be up front and honest with our clients and never leave them feeling duped by some high profile selling tactic that is denounced in the small print.
Just like any other advertising vehicle there is no 100% success rate. If there was "guaranteed SEO success" then there could only be one business that could attain that status, and all the rest would be out of luck.
Truth in Advertising
There are some absolute truths that you can count on, like, we help people just like you every day build their business. Search engine optimization is the way to bring traffic to your site. SEO is an important "part" of your marketing plan but, like most things, it should not be your entire marketing plan.
If you are tired of empty promises then you need to do business with a company that will do their best to ensure SEO success for your site but that will never make empty promises. If you are interested in a free ranking analysis to see where you currently rank and how we may be able to help click below: