There are thousands of website design firms in this country, and a select handful that specialize in the jewelry industry.  We are able to perform search engine optimization services for all of these sites.
Here is an example of the SEO success that we've had with a Google-friendly website that we designed on the WordPress platform.
SEO for New WordPress Website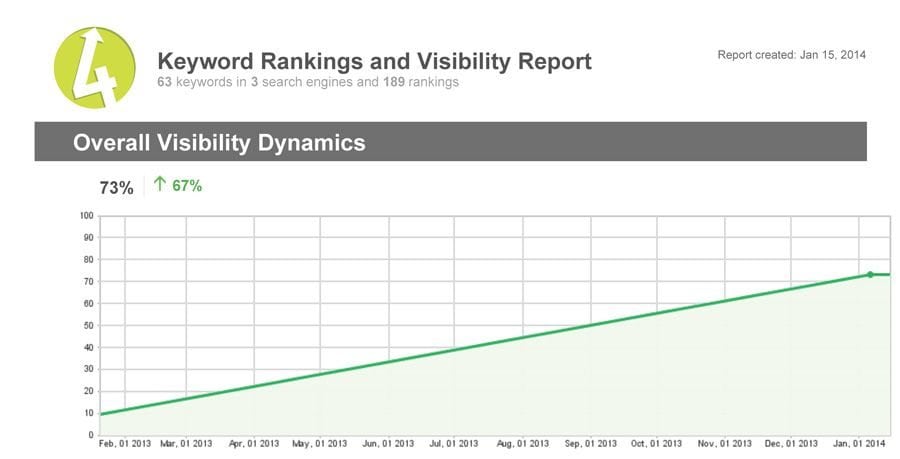 In the image above, you can see that with the old website that this client had, they were virtually invisible in the search results.  However, we designed a new Google-friendly jewelry website for them and their search rankings skyrocketed!  They went from just under 15% visibility to over 70% visibility.  The image below shows how successful our SEO services were for specific rank factors.

The image above shows how many search terms we were able to get into the various rankings.
Note that nearly all (181 of 188) of the search rankings increased!
These results happened within just a few short weeks of us making the new jewelry website live!
If you interested in having us provide you with a FREE, no-obligation ranking report to show how you rank in your local area, please complete the quick form below.
Free Website Analysis
[contact-form-7 id="283″ title="Free Consultation"]