Vape Store Marketing
No Adwords? No Facebook?
We Still Know How to Get Your Business on the Internet
With Google banning vape-related advertising Google AdWords, organic search rankings have become extremely important. Let us help you boost your SEO.
Vape Shop SEO Success Story
This client chose us for their SEO services one short month ago. We have more than doubled their overall visibility in the search engines in just one month. We have a way to go until we hit total search engine domination (which is always our goal), but the success we've had with their vapor shop is starting off great! Notice the boost in SEO over such a short time!
We do have a 100% success rate in getting our clients to the top of Google. If you need SEO for Smoke Shops or SEO for Vapor Shops, contact us and we'll help you boost your business with higher search engine ranking
More than DOUBLED Search Rankings in ONLY 1 Month

Did you know that 53% of Google users click on the first link that shows up and 87% click on one of the first five? That means that if you aren't ranking in the top 5 results in the search engines, your chances of getting someone to visit your site are slim to none (and slim's walking out the door).
Ranking at the top of the search engines is the #1 way to gain new visitors to your website and your store. With Google banning vape-related advertising Google AdWords, organic search rankings have become extremely important. Let us help you boost your SEO.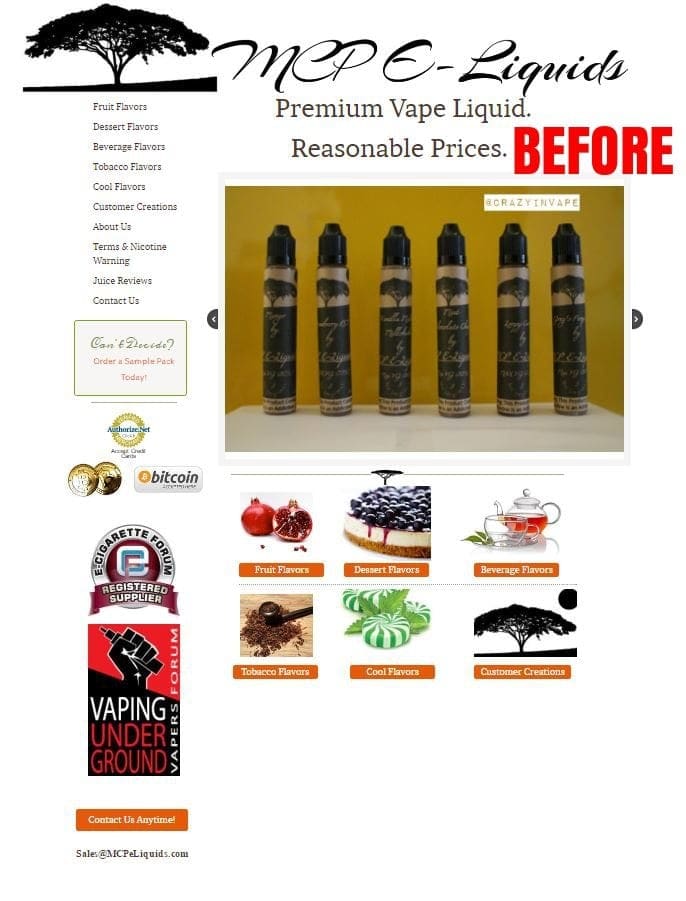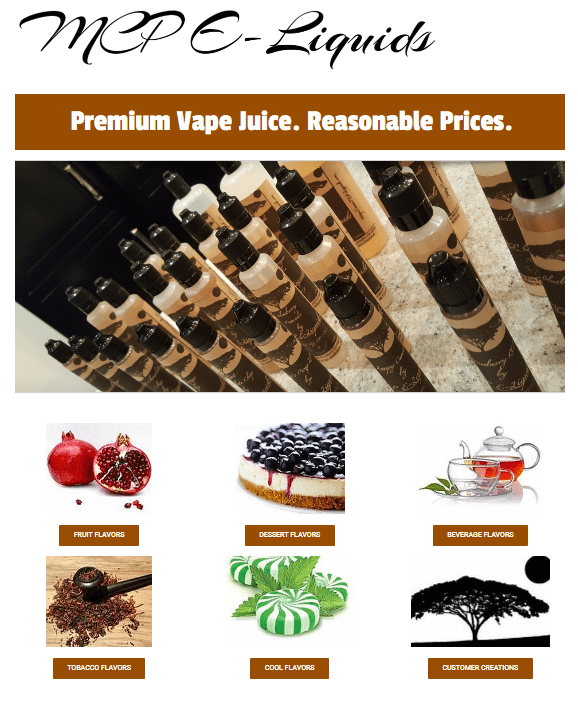 Project Description
The MCPEliquids.com website was created using GoDaddy's website builder. The website was not responsive and didn't even show properly on a desktop computer (you had to scroll side-to side to see the site). It was virtually unusable on a mobile device.
We revamped the site by creating it in a WordPress responsive (mobile-friendly) design, and optimized the site's SEO features (including META data and image renaming).
We also were able to get their POS integration completed with the Ecwid POS platform. This allowed their sales and inventory to be synced between their POS system and their online store.
Project Description
GSM Distributing's wholesale vape website was antiquated. Working with the inventory was nearly impossibly, and the website simply had a listing of products without photos. It was just an order-taking site. The new site that we created is a fully functional ecommerce website that only allows a registered user to view the pricing. This ensures that their pricing stays secure and is only viewable by authorized retailers, while allowing a non-approved retailer to see what inventory they have. They now have a fully-integrated retailer approval form so they can easily administer their new stores and their purchasing capabilities.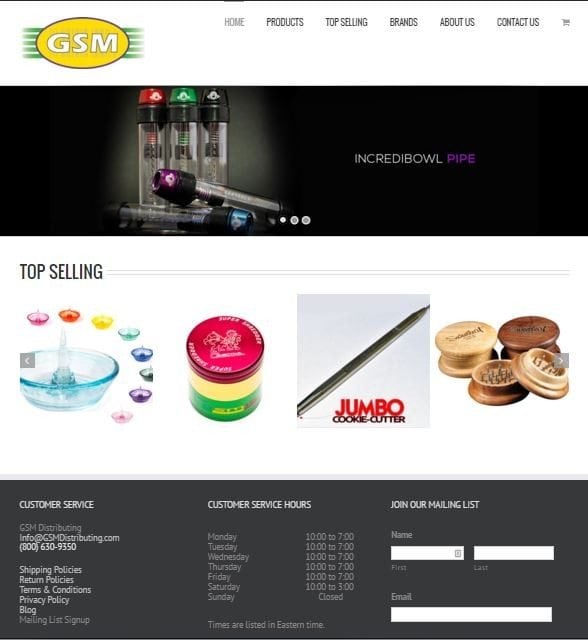 Fantastic Experience. I had my website re-created so as to be fully optimized for mobile viewing, and 4SpotMarketing was fantastic to work with. Great work at a reasonable price. Most of all, they were very patient and willing to work with me on my numerous, constant (and occasionally petty) requests for changes. Definitely recommend!"
5 Stars – Thumbs Up. Whatever indicates "great job", that's what I want to say. Jeff and his team helped us build an end-to-end system for the national launch of our eliquid brands. They did it all. They did the website design, SEO, integrated the ecommerce system with Keap Max Classic (formerly Infusionsoft by Keap), set up product fulfillment and shipping integration, and configured a way to monitor the customer experience and build repeat business.

One of the best parts was that they made the entire process simple and set up our dashboard for complete tracking. With the internal forms, we just click a button and it moves the person through our pipeline, and with the dashboard, we can see exactly what we have to do that day and where everyone is in our pipeline. I highly recommend Jeff and his team. They were amazing.