4Spot's President Featured in the Centurion national newsletter
4Spot Marketing's president, Jeff Arnold, was featured today in article in the Centurion – an industry leading trade show organization for the jewelry industry – in an article featuring how to maximize your Facebook marketing.  Several industry experts was interviewed about when jewelers should be spending money on marketing on Facebook and when they shouldn't.  Here is Jeff's portion of the article.
Facebook Marketing Article Excerpt
Facebook can be an integral part of a jeweler's marketing program, but I wouldn't make it the first dollars that are spent. The first online area where jewelers should focus is in their Google/search engine rankings, as those ranks capture people at the exact time they are looking for a product or service, and it is a broader target group (not just Facebook users). Once your website rankings are in place, then moving on to increasing your marketing within the social media sites should happen.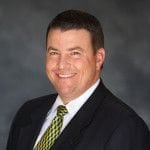 When advertising on Facebook, I would suggest using a Boosted Post. This is basically just paying to have one of your posts shown to an increased number of individuals on Facebook, based on demographics that you choose.
There are several guidelines one should use when doing a boosted post:
Have an end goal/objective of the post.  Make sure you have a solid purpose for your boosted post. Generally, I've used these for clients to promote a special event or sale that they are having.
Boost a post that is linked to your website. When you create your post, make sure that it is something that you have posted to your website, then post that link as your Facebook post. When you boost it, you will drive people back to your website, not just your Facebook page. You should also try to have this webpage be a single targeted page with a solid call to action. Capturing email addresses is the perfect solution, as you could continue to market to these people long after the boosted post is gone.
Choose the right audience. I wouldn't suggest choosing 'friends and friends of friends,' as this is a general group of people with no defined interest groups (you don't know if a friend's friend has any interest in jewelry). Use the demographic selection tools that Facebook provides to choose people who are in your local area and then filter down your selection by choosing other demographics and interest areas.
Have realistic expectations. Think about how many times you have clicked on a boosted post or ad in Facebook. Many people go right past them; however, if you have a compelling promotion or offering, you can get some decent response.
The complete article can be found here.
Facebook marketing can be an integral part of your overall marketing strategy, but, as outlined in the article, you must have a plan and approach.  4Spot Marketing offers Facebook marketing services via its Social Posting plaform for the jewelry industry.  Contact us if you are interested in finding out more.