Finding the right CRM integrator for your business can be a challenging process; you need to consider a variety of factors before making your final decision. Although there are many different types of CRM software, they all have some things in common. If you're serious about running a business and want to make sure that your customer information, products, and services are always available when you need them, you should consider getting a CRM integration instead of leaving this important information to chance. 
This article will help guide you through the process of choosing the right CRM integrator for your business. We'll cover various factors that you should consider when choosing an integrator.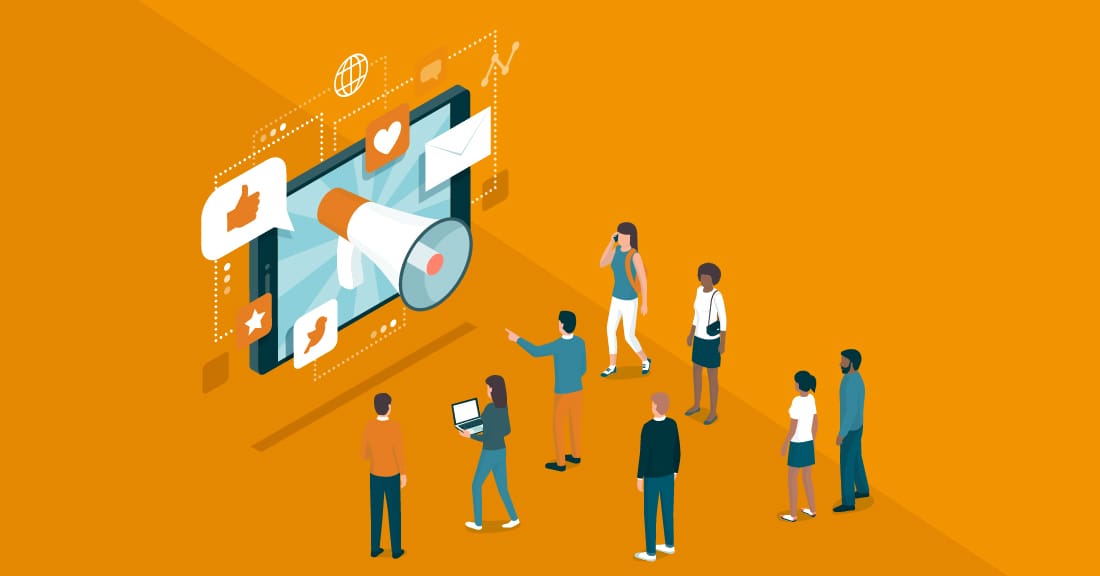 What is a CRM Integration?
CRM integration is software that allows you to collect, manage, analyze, and connect data from multiple sources, with the end goal of building a customer relationship at its core. It can take a company's CRM software or accounting software, and turn it into a single source of truth for all company-related information. This single source can then be shared with employees, customers, and suppliers, making it more accessible and easier to use. 
One of the more significant benefits of a business CRM integration is that it gives your whole company a voice. This can be a huge time saver for teams who are spread too far apart to collaborate on tasks. Using a single source of truth, you can centralize information from various teams and make sure that every team member has easy access to the same data.
Functions of CRM Integrations
A CRM integration's functions will vary depending on your individual business's particular needs. For example, an internal CRM integration is going to ensure that all team members have easy access to the same information. This integration would typically collect data such as name, title, and location from various systems and store data such as staff details, products used, and bill information. 
A cloud-based CRM integration, on the other hand, might allow you to collect data from multiple systems and store it in a single location. Additionally, this type of integration doesn't require any additional equipment, so it's ideal for businesses with limited or no IT staff. You should also consider the type of CRM you're using. Some types of CRM are better suited to external integrations than others. For example, software used to manage employee payroll will generally work better with an online CRM than with an app that you use to track your salespeople.
How to Choose the Best CRM Integrator
When it comes to choosing the right CRM integrator for your business, there are a few factors you should keep in mind. These will help you narrow down the field of candidates so that you have a better chance of finding a good fit. 
Focus on the Functionality 
Start with the functionality of the integrations themselves. Does the integration do everything that it promises to do? Does it help you accomplish your business goals? Is it easy to use? Is it reliable? 
Experience
Next, look at the experience level of the integrations team. Are they seasoned professionals with hands-on experience? Are they experts in their respective fields? If you're looking for a general CRM integration, you might be better off with an expert rather than a beginner.
Identify Goals
Once you've assessed the functionality and experience level of each candidate, consider which one best meets your business's specific needs. For example, a business that specializes in selling luxury watches might want an online CRM that collects and displays customer information and orders, as well as track sales data. On the other hand, a hair salon that services thousands of customers each day might need a more general CRM that allows them to collect basic information like name, address, and phone number, as well as display their upcoming appointments.
Consider the Cost
Now that you've identified which specific features are important to your business, you can begin to compare the cost of each integration's features. For example, a basic online CRM with data collection and printing functionality might cost $80,000. On the other hand, a fully featured enterprise-level CRM solution with data collection, printing, and mobile apps for iOS and Android devices could cost $80,000 or more.
Understand Product Mobility
One important consideration with respect to the costs of a CRM integration is its product mobility. Ideally, your CRM software will be able to store all the data that you collect, as well as serve as the single source of truth for that data. Unfortunately, most CRM software packages are not designed to store data, let alone serve as a single source of truth. This means that when one person in your company switches to a new computer or mobile device, or when a new technology moves into your company, the other team members will need to recalculate every metric in the app.
Check the Features
You'll want to closely examine the features of each potential candidate. Is the integration troll-free? Will it work anywhere? Does it support every possible requirement that you might want to add? Some integrations might have too many features, especially if you're not careful. 
For example, try not to overthink it. A CRM integration with too many options is going to be harder to use, end up being less efficient, and may even cause frustration among your team members. At the same time, don't be afraid to call a CRM integrator's attention to any shortcomings you might find. Some integrations might not have essential features that you need, and others might have too many unnecessary features.
Review the Compatibility
You'll want to closely examine the compatibility between your business and the chosen CRM integrations. Is there a chance that your company's business model might conflict with the way that the chosen CRM integrations works?
For example, an enterprise-level CRM solution might not be the best fit for a small business that makes products that are used only by employees. Even within industries, there are different types of businesses. For example, some businesses might only need to keep track of orders that are under $1,000, while others might need to keep track of orders that are over $1,000 but under $5,000.
Check Customer Reviews
Finally, when it comes to customer reviews, make sure that you consider the reviews from past customers as well as current customers. Ideally, you'd want to work with an integration that has positive reviews from past customers, as well as accounts that have just been created recently.
Final Thoughts
You need a CRM integration for your business. It's no secret that modern technology has made it incredibly easy to collect, manage, and analyze data from multiple sources. CRM systems allow you to collect information from multiple systems, share that data with teams, and connect it to action items that teams can use to solve customer problems. 
While there are many different types of CRM systems, they all have some things in common. The best CRM system will balance all of these factors in order to give your team the best possible chance of success.
Articles You Might Want To Read:
What to Know About Low Code Automation?
The Role of Low Code Automation on Different Industries
Key Features of a Low-Code BPM Platform