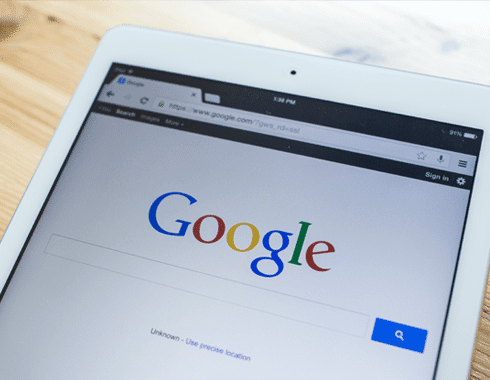 The virtual marketing world has changed quite a bit in recent years and Google AdWords is one of the platforms we can thank for that change. It is one of the most effective paid forms of online advertising out there.
AdWords is used by entities of all sizes. Small, medium and large organizations are all learning the value of this marketing tool. All of these folks have one thing in common, they are looking to tap into the lucrative market of those people searching for information, services and products online. If applied properly, Google AdWords will drive large numbers of people who are looking for the things you are offering in your direction. If you are not currently using Google AdWords you should seriously reconsider.
Top Reasons 5 Why You Should be Using Google AdWords.
Google AdWords Drives Traffic to Your Site
If you are looking for a high functioning tool that will generate leads, Google Analytics is the way to go. If utilized properly, the system has the potential to drive targeted leads to your site. Google AdWords helps you to locate those people who are searching for what you are offering. This will include your products or services, meaning you can constantly refine your searches so that you're only reaching those people who are interested your products or services.
Google AdWords Offers the Flexibility You Need in a Marketing Platform
Anyone who has ever used Google AdWords can tell you that it's a highly flexible marketing solution. It is appropriate for all types and sizes of organizations. You can determine when and what type of Internet traffic you receive by using this system. This platform system also works with various other marketing platforms and software systems.
You can customize your campaign to focus on specific online users. You are able to target people in various locations, those who use different devices and users from other sites owned by Google. This also includes YouTube, the Google search engine, and other websites where Google ads can be found.
Setting a budget is easy on this platform, simply adjust accordingly to the amount you are wishing to spend on advertisement. This can be done by choosing daily budget limits based on the amount you want to spend on keyword clicks.
You Can Expect a Return on Your Investment When Using Google AdWords
AdWords differ from other marketing strategies, in that you only pay for the ads that people actually click on. Once you have your campaign optimized, you can expect a high return on your investment, which isn't always the case with other platforms. Naturally, this will take some time to find out which approach is suitable for you and your business.
For best results, you must continually test and analyze your campaign results. Google AdWords makes this easy with its transparency and readily available information. When you come across areas of the campaign that give a return on your investment, you need to focus your efforts on these areas. If you find parts of a campaign that are costing you money, cancel them.
Tap into High Quality Traffic Sources
Google is one of the largest corporations in the entire world. Millions of people use it as their chosen search engine and a great majority of those click on Google ads every day. This gives your business the opportunity to receive a huge amount of traffic every day. Google does an excellent job of displaying relevant ads that coincide with what they are searching for.
Their search engine algorithms are constantly updated and improved, so that the user experiences the most appropriate search results and ads available. This has positive results for businesses who advertise using AdWords.
Google AdWords advertisements send more exclusive leads and visitors to your website and ecommerce store. The potential leads Google sends your way are more likely to become customers, request more information and opt-in to your email list.
Learn More About Your Warm Market
As a business owner it is important to try to get into the minds of your potential customers. Knowing who your audience is makes it much simpler to find out what they want. When using traditional methods like questionnaires, it is extremely difficult to do and will only produce limited results.
On the other hand, Google AdWords generates information about customer preferences and habits. You will have invaluable information, such as the keywords they use, which devices they use, their location, and other information. You can use all of this gathered information to provide better service and products.
Google AdWords is by far one of the most powerful advertising solutions to date. It handles millions of internet searches made by users on a daily basis, giving business owners a unique insight into their targeted market.