Free eBook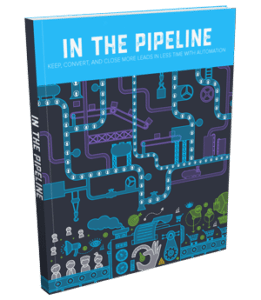 Learn how automating your business can save you time and money
and help you increase sales and profitability.
Why Marketing and Business Automation Is Important for Businesses
Sales and marketing have never been as important to businesses as it is today, thanks to online platforms. Small businesses in particular can now post through multiple channels.
Granted, running a business is not an easy undertaking. There are strategies to be implemented, audiences to be reached and targets to be hit. Take the case of small businesses. They need to automate or they will simply be out of business. The truth of the matter is that these small businesses are unable to automate due to time. It's a slow process but the gains are immense.
Why automate?
The benefits of business automation are immense. There is optimization that is needed to retain and attract clients or the business will lose out to competitors. Conversions in your business could be going down and you might be seeking ways to increase them. Through this channel, it will be possible to boost sales through higher conversions. The mantra here is: automate or perish.
Marketing costs
We all know how expensive it is to market your business in the print and electronic media. Most businesses set aside a huge part of their budget for marketing. If you are a small business, then marketing cost will eat up much of the revenue. Marketing automation would greatly help to cut the cost of marketing significantly.
Sales operations
The sales operations of any given business are largely dependent on reaching a bigger target audience. When you automate, you have a bigger outreach and this will help revamp your dwindling sales.
By building marketing automation into your business processes, you are sure to constantly keep in contact with prospects and ensure that no one falls through the cracks.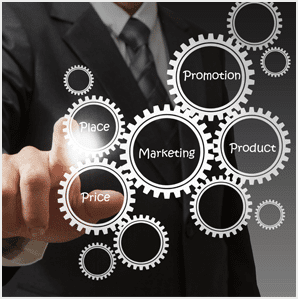 Best marketing automation software
Both the short-term and the long-term sales issues of your business could be addressed through the adoption of business and marketing automation software. We have taken a lead in this innovation through the following:
Our software will prove to be a huge assistance to sales and marketing professionals.  Most of the sales professionals today rely heavily on leads to make a sale. With a lead management system, you will have a detailed lead management system to help you market and sell product or service.
Engaging a customer and retaining them for an up sell rate is not easy. Marketing automation software will help you increase this up sell rate through a qualified lead nurturing process. Most business fail on this part of lead nurturing, but the "money is in the follow-up".  Most sales happen between the 5th and 8th email, but most companies stop contacting prospects after 2-3 emails.  With business process and marketing automation, you can be sure that you are reaching your prospects during the "money period" – and ensuring that you are in front of them when it is their time to buy.
This is an aspect of business whereby one employs metrics to get some and prospects. Companies which have already automated utilize this feature all the time to their advantage.
It is only when you automate will you be able to use the website to analyze your customer's behavior. It helps to answer the question: what are the site visitors' browsing behavior? There are those who will click on a product and then check all the other products; others will just check on a specific product; better still, there are those who make a 'stop-over' before going away.
With marketing automation systems, you can track when someone clicks through to visit your website, and then be sure to send them a quick email that is timed perfectly.  This sort of custom interaction really works to drive sales.

Email marketing service
One finds that email marketing is an important cog in the business wheel. A business cannot operate without communication. A business must learn to send emails at the right time. If there are many clients and the business has not automated this function, it would be a lot of time wasted sending bulk emails. Sometimes you end up sending the wrong information, that is, if you are lucky to send the emails on time.
Email scheduling is the solution to the email problem plaguing businesses today. Through this system, you will be able to optimize the time when you are supposed to send them en masse. This is more or less a bulk emailing feature. There is however much more than just bulk emailing: the system allows you to set up auto responders to all the clients. Never again will your business suffer losses due to frustrated customers whose mails have been delayed.
By being able to custom design your marketing campaign, you can be sure that you are hyper-targeting your customers and hitting them with pertinent information when they need it most.  Perfectly time and targeted emails, as well as cart-abandonment email sequences, really help to pull the customer back to your website and help to push them toward a purchase.
Customer Relationship Management is a feature of business automation. The client's data in your business database will never make sense to you so long as it is not organized. When the CRM software is integrated in your business online platform, the data will be easy to organize. You will be able to organize your customer data according to:
Customer type
Location
Name
Nature of transaction
If a given business undertakes the automation as described above, the benefits will be many. In particular, the business will:
Save time
Time is an economic asset. When a business wastes time, it suffers huge loses. Take the case of the media posts by the marketing department. If done manually, it would mean taking one at a time and posting daily. Automation helps to create all of the posts at one go and then designates them on specific dates of the month when they will go live automatically. This frees time for marketing pros to do other things.
Create consistency
Having a multi-media approach to business brings the advantage of creating uniform messages across the board. What this means is that the customer preferences on twitter, Facebook, LinkedIn among other social media platforms would be met, though varied. One will thus be able to capitalize on the demographics.
Be user- friendly
The automation is not designed to be for the tech-savvy. The templates, editors and other features used assist even the most technologically-challenged to operate them. The user-friendly graphics are meant to improve the interaction between the visitor to your site and the site itself. This way, you won't have to be afraid of automating.
Get in-depth analysis
The automation is not just for financial rewards. It is a system that will greatly help you collect statistics on your client, follow your media posts and graphs on sales/leads. It is also a better way to improve your media posts. By being able to segment your prospects in myriad ways, you can build campaigns that hyper-target each demographic.  This is the key to the future of marketing.
Business Automation Platforms – Challenges to Implementation
It is not just enough to have an online platform if the subscriber has no idea how to operate it. Our company is at the forefront in helping you to innovate. Understandably, many businesses are afraid of automation on account of the difficulty in getting guidance. We become involved in your online platform right from the time you subscribe. You will learn the basics of the automation modules coupled with the manual for reference.
We have Certified professionals who will work with you to build the campaigns that you need, quickly, effectively, and painlessly. Instead of going through hours of "How to …" videos or trying to learn the new software yourself, we work with you hand-in-hand to be sure that you get the kickstart with the software that you need.
[youtube https://www.youtube.com/watch?v=A3no5uLKJWY]
Mistakes business make when they automate
Once you go from manual to digital business, the assumption is that things will run automatically without human intervention. This is a fallacy that should be debunked. One needs the automation to facilitate the normal running of your business affairs. You will still need to retain your sober mindedness in such issues as;
Planning
The software will never replace your excellent planning abilities. You will still need to engage your mind in the planning aspects of your business.  Our Certified Partners will work with you to help you determine the best way to approach your business and the optimal way to automate it.
Strategy
The business will require strategies to thrive. This will require a human input instead of an automated one. Once you have formed the habit of planning and strategizing, the software will simply take it up from your repeat actions and aid in the sustenance of your online marketing plans.
Time creation
As noted here, the very essence of automation is time optimization. This needs to be emphasized because time determines what you can do or can't do in any business undertaking.
All under one system
When everything is put under one system, everything else is optimized. Those who go for this innovative way of doing things know why unity of systems matter.
Why you need our services
There are many ways in which you can approach automation. The goals, however, remain the same.  Many companies attempt automation on their own, only to find that the employee that they trained to run the system leaves for another job, putting them back at square one.  With our services, we replace that employee and work with you side-by-side to be sure that your automation runs smoothly for the long run.
Staying focused
Most business make loses in revenue because they lose focus on their core values in the business. There is so much to be done and no time to focus on the things which matter. Getting this software will greatly assist you to stay in focus: no undivided attention.
If you are focusing on everything, you focus on nothing.  We let you keep your focus on running your business, while we focus on running the automation.  You don't have to get caught up in the minutiae of how the whole system works – you just get to relax and know that your processes are running smoothly on the back-end, helping you to save time and money on your marketing and business process management.
Earning more revenue
The purpose that all businesses share is to earn revenue. Businesses want their revenue to grow – and fast. This may not come to fruition unless you are ready to automate. This is why we are a market leader in business, email and marketing automation. Be part of the global paradigm shift so that you can survive the ever changing business environment.
When you implement business process automation and/or marketing automation, you get the benefit of freeing up hundreds of hours per year – allowing you to be more productive on the "money-making" aspects of your business.
Contact us today for a free consultation to find out how Business Process Automation or Marketing Automation can help you.