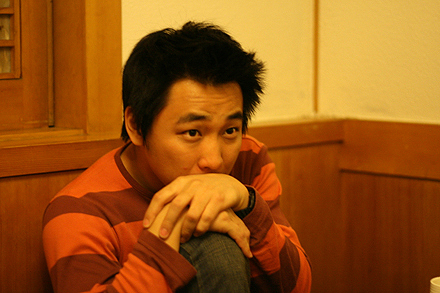 The Internet is now swarming with thousands of blogs. Everyone of every demographic has something to share with the rest of the world! It can be tough to make a good blog since people read them for different purposes. Here you will find some tips that can help as you venture into the world of blog posting.
Always be available to your readers. Connections are important in the online world, and this is especially true when you are writing a blog. When you connect with your blog readers, they will expect that you will be around. If you want to give up on blog posting, keep in mind that you're not the only one who will be disappointed.
Search Engine
Use good search engine optimization techniques when creating your blog. Search engine results are likely to be the main way people find your site, so a high ranking for the keywords you think your readers will use ensures that they get to your blog and not your competition. Keywords should be used throughout your content.
When writing a blog post, strive to provide information that will really intrigue your readers. Don't blog about daily chores that everybody does like washing dishes or making beds. No one will care about any content related to this unless you find a way to present it in an interesting manner. Pick a topic that you know will interest people. Keep in mind that your goal is to attract people to your blog.
It is important to appear authentic. Don't be a "know it all". Try to be open, honest and transparent. Make this a priority. Your blog is a reflection of yourself. Strive for improvement not perfection. Everyone makes mistakes, and if you make one, it's not the end of the world. Your uniqueness is yours alone and this will be reflected in your blog, imperfections and all.
Keep your blog posts short and direct. Providing the detail your readers are seeking is important, but too much information can be boring. It's not likely your readers will appreciate flowery language. They want to get to the heart of the matter!
Use lots of images in your blog posts. Do you believe in the idea that a photo can tell a story more effectively than words? It is certainly true in terms of writing a blog. Often, you will find that images can convey much more than words can alone. Therefore, include images as often as you can.
Patience is key when you are trying to expand your readership. With so many other blogs out there, it will take time for readers to find your blog. Content is key to gain readers, and it will take a bit of time to have a broad range of content to attract large numbers of readers. As you stick with your blog, however, and add content, you will pull in readers that are attracted to different things.
Don't write endless paragraphs of content. You must also research and find the right theme for your blog. If you write filler or garbage, your blog won't succeed. Remember to focus on quality content, as this will give you the best chance of taking the path to success.
Ensure that you are not over-simplifying your approach to blogging. Use a businesslike approach to your blog and strive to keep learning and growing in the craft. Other bloggers, strategies and techniques will find you along the way and shape your blog. Improving your skills and incorporating new running a blog ideas into your current project will keep you above your competition.
It is a good idea to keep your blog fresh with a steady stream of unique, interesting content. Search engines favor such sites. The more people that can find you and your blog, the larger readership you will have. Blog often to optimize gains in daily traffic.
Ensure that keywords have been italicized and bolded. Doing this will allow them catch the eye of your readers, and will also help them stand out for search engine spiders. People are more likely to select keywords that stand out, which is what you're aiming for.
Actively encourage your readers to comment on your blog content. This shows your readers you value their participation in your bog by their taking an active role. Respond to reader comments as much as possible. This will make your readers feel they are part of a community and they will want to continue visiting your blog to keep up with the conversation.
Bloggers are taking over the world wide web as we speak! There are many different reasons for blogging and all kinds of blogs. Luckily, all bloggers can find a place in the blogging world. You can improve the quality of your blog and make your blog posting more effective by employing the suggestions this article has given you.